Staying Connected With Your Team Through the Coronavirus Outbreak
Share This :
Your team may be on self-quarantine, but that doesn't mean you can't stay connected by training and bonding remotely.
It can be easy to get discouraged during this time of uncertainty, particularly when your kids are stuck at home, missing their teammates, the challenge of training, and the thrill of competition. 
While we can't make the problem go away, we can help! Here are some ways TeamSnap can help your kids' sports teams stay connected throughout the pandemic. 
Compete
Invite teammates to head-to-head challenges! 
A head-to-head challenge is when two people compete one-on-one against each other in a specific activity. This is a great way to encourage friendly competition, condition athletes and foster teamwork year-round.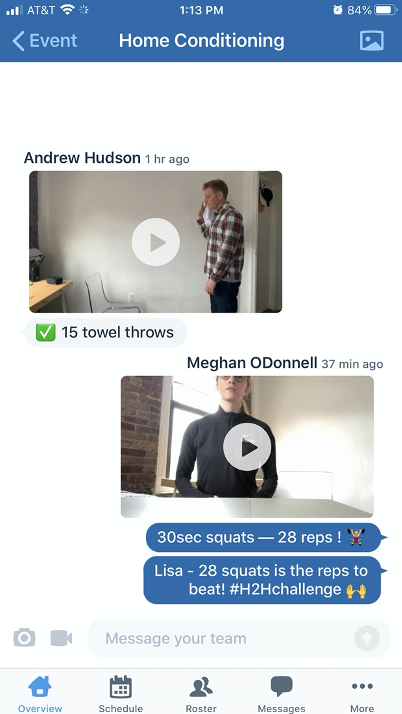 Learn how to set up a head-to-challenge.
Train
One of the best aspects of going to practice is knowing your friends will be there to train with you. Even if the workout is hard, you will always have your team to support you. 
Just because you can't be in the same room together right now doesn't mean you can't train together virtually. Coaches can use TeamSnap to assign athletes to workouts and track athlete progress within the app. Check out all the ways teams can use TeamSnap to train remotely.
Share

workouts

.

Encourage athletes to post photos and exchange healthy banter.

Share YouTube links of workouts, skills and drills.

Coaches can share photos and videos demonstrating moves.

Players can share photos and videos performing workouts at home.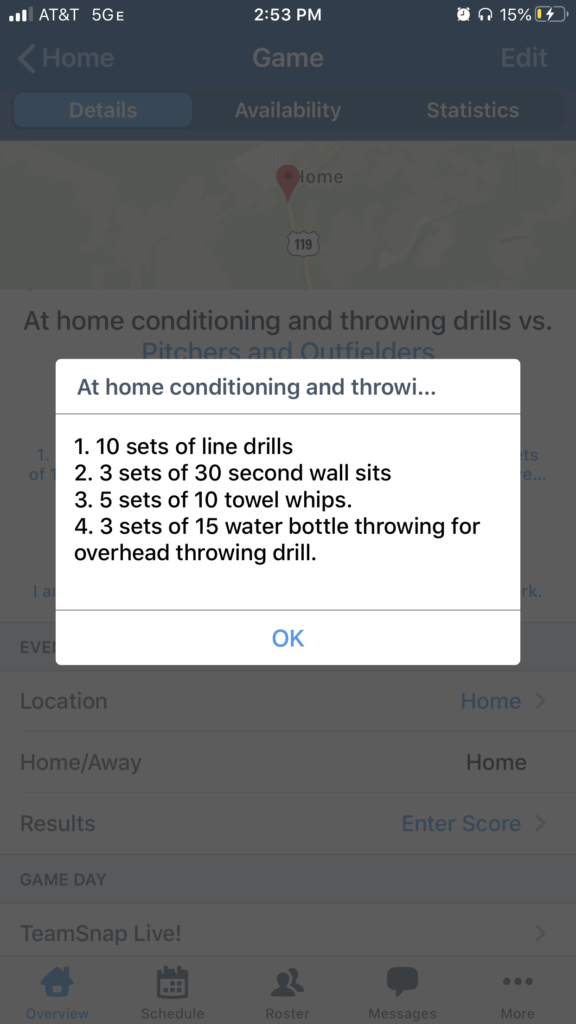 Looking for at-home workouts? Try these!
Bond
As a trusted and respected force in athletes' lives, coaches should continue to communicate with their athletes as much as possible. 
"Recognize that you are likely an important, valuable part of their lives, and as such, you may be one of the few people who athletes trust and are willing to talk to about their feelings, insecurities, worries, and well-being right now," says the Association for Applied Sports Psychology. "As much as you can, create space for them to share what's going on with them, listen, and ask how you can help."
Here are some ways TeamSnap can help:
---
Navigate COVID-19 With TeamSnap
To better assist you through this, we created a hub that includes resources and tips to help you lead your sports organization, team or group during this uncertain time. Keep checking back as new content becomes available. Visit the hub now.
---
National data actively tracking the safe return of youth sports activities
See the map
Share This :