A Team Manager's Thanksgiving for Youth Sports
Share This :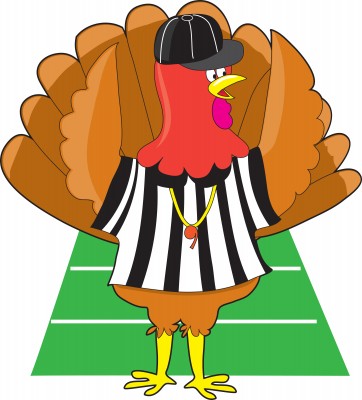 As I began writing my Thanksgiving shopping list today, I listened to the sounds of my children arguing in the other room. No school. No soccer practice. No tennis lesson. No baseball practice. One day into Thanksgiving break and I was already missing the usual routine. I realized how thankful I am for the fact that my kids are involved in youth sports, which keeps them busy and out of each other's hair.
But to make everything run smoothly in any organized youth sport, it takes "a village". Following is my 'village', for whom I am thankful this holiday season — the people that make youth sports great and keep us coming back year in and year out. I am thankful for:
Coaches who give up their weeknights and weekends to coach practices and games, rain or shine, near and far — managing gabby groups of girls and testosterone-fueled boys with aplomb and flair;
Referees and umpires who spend their personal time training and becoming certified to officiate the games in which my children play. Without them, the games wouldn't even happen;
Field prep coordinators and volunteers who keep the grass cut, the lines marked, the infield dirt groomed, the mound built-up, and the courts swept clear of branches and leaves;
Tournament directors who organize weekend tournaments involving multiple teams from a variety of locations near and far;
My fellow team managers who help coordinate regular season game times and locations, avoiding conflicts and keeping everyone organized;
Other parents who assist with carpools, snacks, uniforms, travel, and anything else that needs to be coordinated and organized in a group of a dozen or more families;
And last, but not least, I am thankful for my children — and their teammates — whose smiles and laughter make this crazy world of youth team sports so much fun!
What are YOU thankful for this holiday season?
---
National data actively tracking the safe return of youth sports activities
See the map
Share This :