Equipping Your Team With Online Video May Be Easier Than You Think
Share This :
From handheld personal camcorders to professionally produced broadcasts, online video — both live and on-demand — is the hot new trend and the talk of the sports industry. Don't mistake all the buzz for being "trendy" though, because this innovation is here to stay.
Sure, parents have been filming touchdowns, aces, dunks and goals for years, but now it's more than home video. With advancements in technology and online streaming, video can be shared instantaneously with the world — or at least Grandma. Now it's easier than ever to equip your team with online video and showcase your athletes. Why try?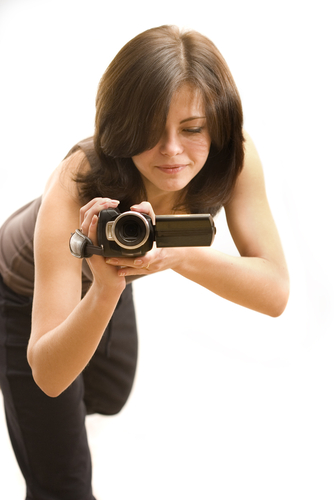 It's a great way to keep families connected. Be there when you can't be there.
In today's highly mobile society, families are often separated geographically. There are plenty of reasons why parents, grandparents and other family members may not be able to make it to the big game. Fortunately, there's no reason for Grandpa or Aunt Kelly to miss Cameron or Courtney's big play. Even if they live in different cities, states, countries or continents, online video allows families to "be there when they can't be there," stay connected and support their loved ones.
It's EASY. It can also look like the pros!
Everyone knows technology can be overwhelming, but there's no need to be afraid of online video. You don't have to be a member of the Geek Squad to stream your team. Showcasing your team online couldn't be easier. New tools and software solutions do most of the work for you. Anyone can produce high-quality broadcasts with little-to-no production experience. The next great sports analysts and production crew members may be sitting in the stands next to you. Why not provide them with valuable experience today?
It's a valuable training tool.
Teams that implement video can use it as a tool to provide further training to their athletes. Post-game video analysis can refine your in-game strategy and help your team succeed. Coaches can isolate specific video segments — even in slow motion — to demonstrate a well-executed play or point out an area in need of improvement.
It's an attention getter: "Hey Coach, Put Me In!"
For athletes interested in pursuing a career beyond high school sports, video is a highly valuable tool in the recruiting process. Gone are the days when coaches were forced to travel far and wide to see prospective players in action. These days, they turn to video to analyze an athlete's potential to suit up for their team. Many websites provide assistance to athletes hoping to be recruited to the college or professional ranks, and most of those sites allow athletes to upload highlight videos in order to get noticed by high-level coaches. The better quality video, the better your chances of capturing the attention of your desired coaching staff.
It's a money maker.
Let's face it, bake sales, car washes and selling gift wrap or candy bars are tried and true ways for teams to drum up support. But an alternate way to financially support the team is built right into the TEAM 1 SPORTS live streaming platform. Provide unique sponsorship opportunities to your local business community through video advertising. Look like the big leagues and promote your loyal supporters with a professional production. Not only will you give your sponsors more exposure but you'll make more money for the team. And you won't have to bake a single cookie.
With more than 15 years of experience in sports and web-based marketing, Lisa serves as the Marketing & PR Director for Volar Video, parent company of TEAM 1 SPORTS. When not slaving over press releases and sales presentations, Lisa enjoys hanging around the house with her rescue-pup Lila.
---
National data actively tracking the safe return of youth sports activities
See the map
Share This :