3 Ways To Help Your Child Build Mental Strength Through Sports
Share This :
Let's face it: most athletes, particularly teenage athletes, are mentally under-trained. While they might acknowledge that the mind is important to their sport, they don't always have a plan to integrate mental skills into their physical training. Just like physical skills, there are some mental skills that athletes have, and some that they need to learn.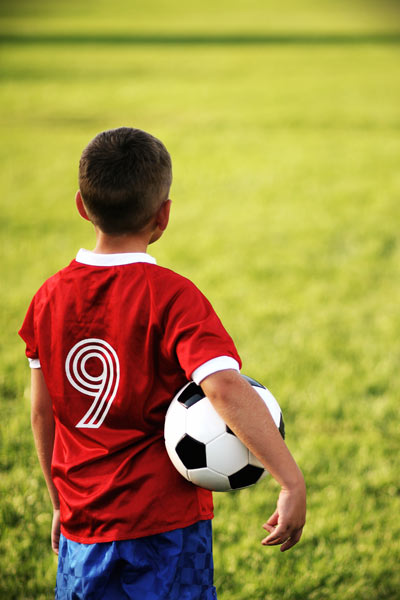 When kids play sports, they learn things they don't learn elsewhere. We're all familiar with the important lessons gained through participation in sports, such as teamwork, goal-setting, perseverance, responsibility, and dedication. And these lessons involve skills that make up mental strength.
Dr. Mara Smith, a sports psychologist who consults with various national governing bodies including USA Hockey, USA Gymnastics, US Figure Skating, USA Bobsled and USA Luge, offers three ways parents can help their kids understand and build their mental strength through sports.
Let your kids fail in sport.
There is tremendous importance in learning through failure, and sports are a great way to learn this lesson. After all, losing is often mistaken as failure (losing is experiencing failure). But failure is not only a huge part of understanding the values of achievement, it's the way kids learn to deal with adversity. Shielding or preventing kids from failure because we don't want them to be disappointed is a disservice because it takes away the ability for a parent to help a child through difficulty.
Bring focus to process, not just outcome.
We've all dealt with the "win-at-all-cost" mentality, a glaring example of focus on outcome. It can blind us all. Learn ways to help your child understand the importance of setting goals that they are actually in control of—keeping their feet moving, staying in the moment, not using negative self talk, etc. These are called "process goals" and they allow a connection between expectations, hopes, dreams and the steps to get there.
Let the experience belong to your child!
Your young athlete can learn a lot when you give them responsibility. For example, if your child forgets his or her equipment for the game, don't go back home to retrieve it. If your child gets the missing equipment instead, he/she will remember to check and make sure everything's there next time. If you save your young athlete because you "feel badly" or "the team is depending on them," there's a good chance it will happen again. The most impactful and meaningful learning happens when the athlete owns the sport experience.
Mark Goldberg is publisher of PrimeAthlete, a monthly newsletter for parents of teenage athletes that debuted last month. Here's a link to the first edition. To subscribe to PrimeAthlete, including a free subscription option, please go to: www.primeathlete.com/subscribe. 
---
National data actively tracking the safe return of youth sports activities
See the map
Share This :