Why Providing Continuing Education Opportunities for Your Coaches Matters
Share This :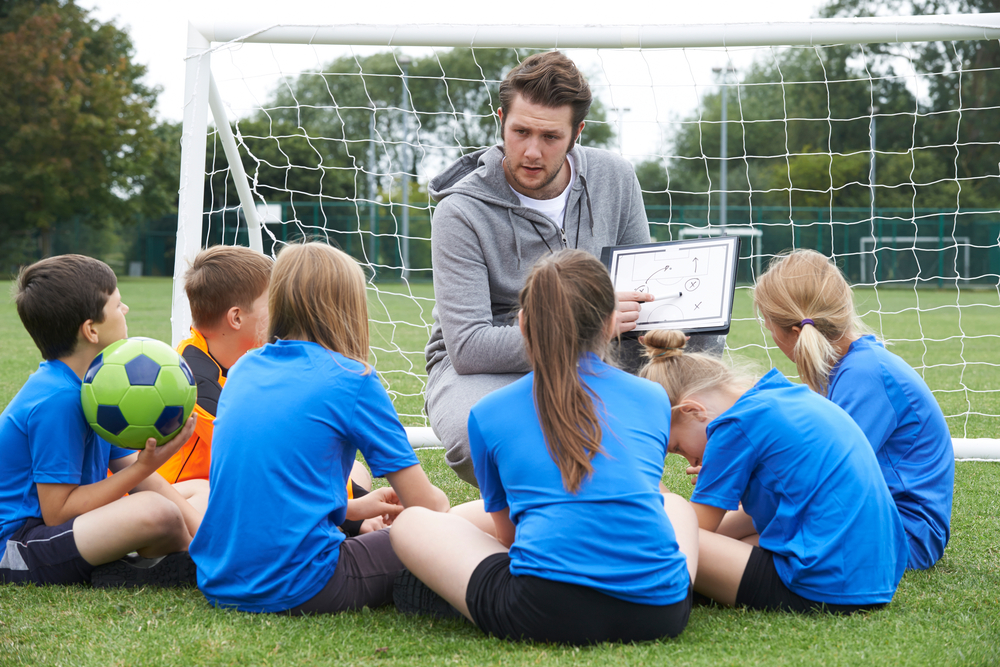 Coaches are the backbone of most sports organizations, working hard every day to improve the lives and skills of young athletes. But between coaching their players, scheduling games and practices, parents, playing time concerns, safety and more, it's not an easy job, and important aspects of a coach's job often get overlooked, like continuing education. 
According to Aspen Institute's 2019 State of Play Report, less than 30% of youth coaches have been trained in the past year. Sports & Fitness Industry Association (SFIA), found that many coaches are going increased durations of time without completing training in CPR/ basic first aid, concussion management, general safety and injury prevention, physical conditioning, sports skills and tactics, and effective motivational techniques. 
Why is continuing education for coaches so important? 
Ensures the Safety of Your Athletes
One of the most important reasons for coaches to get continuing education and training is to ensure the safety of the athletes on their teams. No coach wants to have to face an emergency situation during a game or practice, but it is essential that they are prepared to handle one. Basic first aid training and CPR is a must for coaches, and concussion training should be included as well. The CDC offers a concussion training program online, called HEADS UP for coaches, parents and sports officials. The National Alliance for Youth Sports (NAYS) also offers free concussion training online for coaches and parents.
Provides Skill and SEL Development for Players and Coaches
Providing your coaches with the opportunity to learn new coaching techniques and skills is essential for player development. Learning new ways to communicate, drill, run practice and review and analyze games keeps your coaches sharp and has a direct impact on the skills their team learns. The more your players advance and develop, the more of an asset they become to your club or club. 
Beyond teaching young athletes sport-specific skills and drills, coaches also play a huge role in supporting life skills development and social-emotional learning of their athletes. The Positive Coaching Alliance is a great organization for your club, league or team to leverage, with a multitude of online courses, workshops and trainings from player development to social and emotional learning (SEL) and anti-racism and access to sports training to help coaches better serve and support their communities. 
Coaches Exemplify Leadership
Coaches can also be great role models for young athletes. The way they carry themselves can teach kids about leadership and the importance of getting along with others. Leadership is an important life skill that they can use in school, at home and eventually the workforce as they grow up. Continuing leadership training for coaches can help them learn new ways to be a leader in their community while also setting a positive example to their team.
What are some ways your club or league can support and encourage your coaches to continue developing?
Offer a List of Available Courses and Workshops in Advance
Your coaches can't take courses they don't know about and if there are mandatory, or optional courses, you'd like them to take, offer them a list of upcoming education opportunities in advance. List them on your website to provide a single communication source for these courses. Make sure you are continuously updating it with either timely courses or organizations that provide specific types of training.
Provide Coaches the Time to Learn
Giving your coaches a list of courses available to them is one thing, but providing this information in advance, to allow for plenty of time for them to take these courses is equally important. Keep in mind many youth sport coaches are also volunteers, with full-time jobs and families, so time is precious. Ensure you are giving generous windows to complete these trainings and set expectations in advance for any mandatory training they might need for their upcoming season. This allows your coaches time to schedule and prepare accordingly.
Help Cover the Costs
If there are specific workshops or courses you want your coaches to take, be sure you are not just communicating the value of these training sessions to them, but also providing coaches with financial assistance to pay for these courses. If it's something that's important to your organization and your coach's professional development, consider paying for these workshops on behalf of your coaches. Not having to pay out of pocket for educational opportunities being requested of them is a great way to also ensure your coaches feel valued at your club or league.
Highlight Your Coaches Accolades
Showcase and celebrate your coach's new achievements and advancements by highlighting their qualifications on your website in their coaching bios. Communicate with your members once their training has been completed that your coaches are now certified in this new skill. Not only will this positively reinforce continued education to your coaches, but it also shows your members that your organization is committed to professional development and advancement.
The importance of a good coach cannot be overstated. And finding a good coach is just one aspect of building a successful sports organization. Fostering the professional development of your coaches and providing them with all the tools they need to succeed on and off the field is essential. In addition to providing educational opportunities, communication and scheduling apps designed specifically to help clubs and leagues like yours grow into successful sport organization operations is a great place to start. TeamSnap for Clubs & Leagues solution offers communication, scheduling, registration and the trusted member experience your coaches and parents know and love. Consider bringing all your teams under one roof with this club/league management software today. 
---
National data actively tracking the safe return of youth sports activities
See the map
Share This :