Website Builder: TeamSnap Can Help You Create A Website
Share This :
Did you know that TeamSnap can actually help your team, club or league create a website?
TeamSnap Website Builder gives you a website you'll not only be proud of but also the tools you need to promote and collect registrations, connect with your community, and share schedules and results with fans. There are so many website builders out there from Wix to Weebly, you name it. However, with TeamSnap, our team will help you build a site that doesn't require you to go anywhere else. Build your website from the comfort of your own home with an app and platform you are already comfortable with.
The TeamSnap Website Builder is:
Mobile-friendly
Includes all of the easy-t0-use TeamSnap integrations
An unlimited supply of pages and a drag-and-drop page builder
A custom domain
A website toolkit that helps you create your page layouts
Online training and resources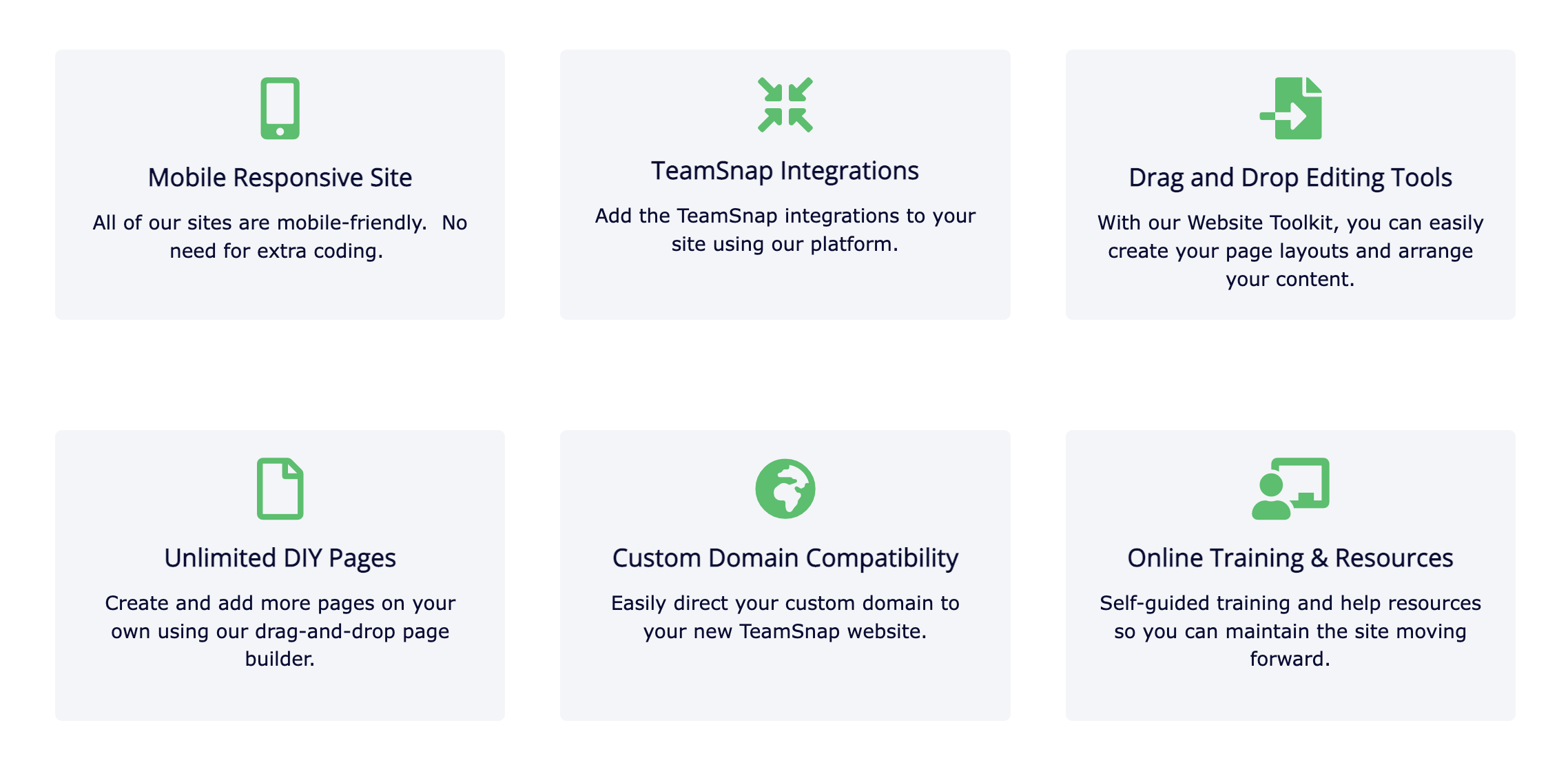 To dive a little deeper into just how these TeamSnap integrations work, some ways organizations can capitalize off of the website builder is promoting registration on their site or displaying the schedule.
There are other ways to integrate TeamSnap features like field locations and teams. You may be thinking, how do I even get started knowing what kind of design or template to use for my website? No problem. TeamSnap has multiple avenues you can go here from creating your own, pulling inspiration from other sports templates, to handing it over to a team of experts.
TeamSnap Website Builder
Check out some templates below: For more templates you can find them here.

Whatever your comfort level is and whatever way you want to go about it, TeamSnap can support you. Check out some site examples here as a place to get started.
Every Feature Friday, we like to dive into getting started using the product. First thing you will want to decide is what package works for you and your organization. From there, watch this 30 second overview to launch the website of your dreams!
If you are still interested in learning more about TeamSnap's Website Builder, we've got something special for you: an on-demand webinar outlining 5 Ways to Shine Online With TeamSnap Website Builder.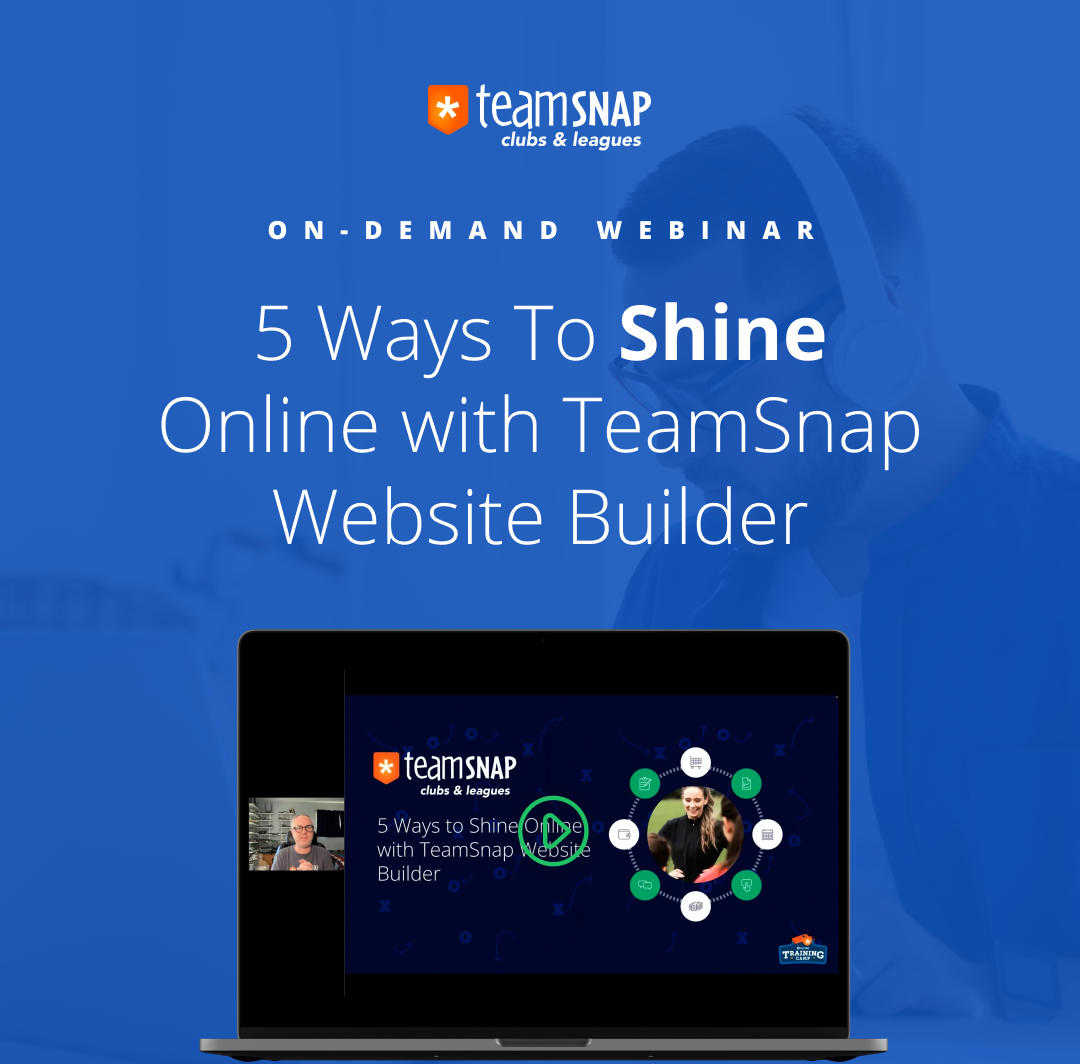 If you liked this content on our website builder, it's time to considering checking out some of our other helpful resources.
---
National data actively tracking the safe return of youth sports activities
See the map
Share This :