Must Have Apps For Sports Parents and Team Managers: Location, Precipitation, and Hydration
Share This :
Summer tournaments mean travel and travel means planning accommodations, meals, and activities in places you probably don't know very well. Or at least not as well as your hometown. And summer weather—heat, humidity, and thunderstorms—can throw a wrench into many tournament schedules and downtime plans.
Dealing with all the variables when you travel for tournaments is easier today than ever before, however, thanks to the plethora of apps available for your smartphone. Whether you have an iPhone, a Google Droid, or a BlackBerry, apps to help you make your trip go as smoothly as possible are right at your fingertips. In addition to TeamSnap's team and league software app, here are just a few apps that I find indispensable when I travel: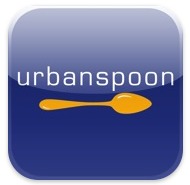 Urbanspoon – Unbelievably, my foodie teenager turned me onto this app and I love it. Urbanspoon makes it totally fun to find a place to eat, with its slot-machine-like user interface. Just choose your city or neighborhood, cuisine, and price range. Urbanspoon uses your current location to find places near you. If you're feeling daring, just hit "Shake" for random recommendations. You can even make reservations straight from the app. (UrbanSpoon for Blackberry, Android)
Weather Apps – In addition to The Weather Channel, which is my go-to general weather app, there are several more specific lightning and thunderstorm-related apps that are helpful in warning you of nearby dangerous weather and keeping players safe (The Weather Channel for Android, BlackBerry). Which one is best is a hot topic among our Little League's umpires, who spend quite a bit of time discussing the merits and drawbacks of each of the following apps. So far, I haven't seen a consensus, but one app I've used is PinPoint Lightning, which gives you color-coded maps of lightning strikes within a specified number of miles of your designated location. You can also view local and national radar maps, which can come in handy (Try WeatherBug for Android, BlackBerry). Another app is Thunder Time, which uses the 'flash to boom' method to let you calculate how far away the lightning strike is from your location. Finally, Boltmeter is a sophisticated, real-time severe weather warning app using information provided by the National Weather Service. You get a compass heading and distance to the lightning strike, updated every 60 seconds.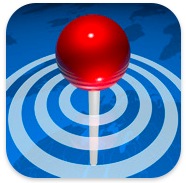 AroundMe – You find yourself in the middle of nowhere and desperately need to find a gas station because your car is running on fumes. Maybe you're running low on cash and you need an ATM. Or your team just lost the state championship game and you want to find the waterslides nearby. With AroundMe, you can see a complete list of all the nearby businesses in your chosen category, including the distance from your current location. You get a map and written directions how to get there. Plus, you can email it to other parents and teammates so they can meet you there.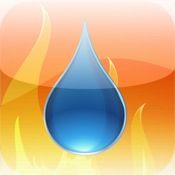 iHydrate – Those of you who follow my blog know that I've spent quite a bit of time on the topics of keeping players hydrated and the best way to do so over the last few weeks. One of my readers turned me onto iHydrate by Mobile Sports Inc. iHydrate calculates the current temperature and relative humidity for your location, displays the heat-related illness risk based on these conditions, and lets you schedule hydration reminders for an athlete—or an entire team—before, during, and after sports or exercise. It even helps you know how much fluid needs to be replaced after a game or practice based on urine color. I'll be using it tomorrow when I play my singles tennis match.
Hopefully, these suggestions will get you through the summer tournament season with ease. Are there any apps you can't live without when you're on the road over the summer? Let us know!
I am on vacation for the next week – taking a break from youth sports and my own tennis schedule. See in you July!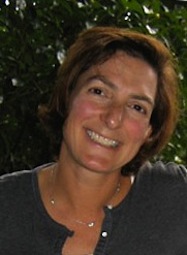 Emily is a freelance writer living in Berkeley, California. Emily brings a lot of first-hand experience to the table having been team manager for her children's soccer, baseball, basketball, and softball teams and she also captains a number of her own adult tennis teams.
---
National data actively tracking the safe return of youth sports activities
See the map
Share This :