Is Your Club, League or Organization Being Ripped Off?
Share This :
Hundreds. Thousands. Even millions.
This is the kind of money youth sports clubs, leagues and organizations lose each year due to fraud.
An article from last month's issue of the New York Times highlighted this issue in detail. It's not localized to any particular region or sport. Rather, this is a national problem affecting countless youth sports organizations each day.
The Problems
None of these cases involve a high-tech heist or a clever scam. On the contrary, they're relatively simple instances of trusted organization members pocketing cash.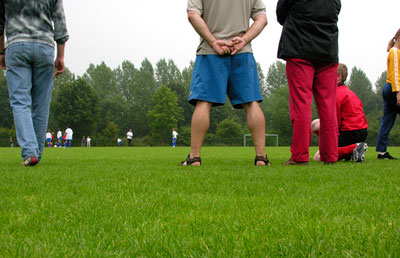 However, the issue goes beyond just simple theft–the real problem is that no one's paying attention. Fraudsters often pocket cash repeatedly and in escalating amounts. Without a system of checks and balances, it's almost impossible to nip these problems in the bud. After all, if you're not looking closely, a few missing dollars every month might fly under the radar.
Luckily, there's lots we can do to preclude fraud.
The Solutions
First of all, make sure that multiple people keep an eye on your club or league's funds. In many cases, fraudsters are able to steal money because they're the only individuals with a hand in the finances. If you've got two, three or even more people managing the books, someone's going to notice a discrepancy before it gets out of hand.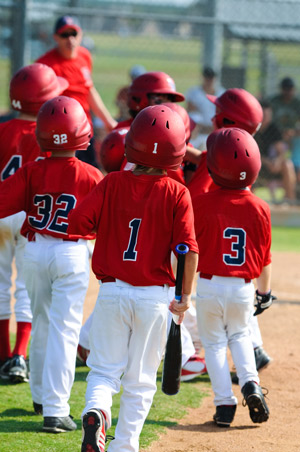 Second, keep meticulous records of each and every transaction. That might sound terribly tedious (and it sort of is), but you don't have to do it alone. With our club and league product, you can review every financial transaction made through TeamSnap and our Level 1 PCI Compliant Service payment partner, WePay. Your financial data is secure and available to you whenever you need it.
Third, avoid the "it won't happen to us" mentality. No matter how upsetting it might be, it's important to acknowledge that fraud is always a possibility. Keep your eyes open for suspicious behavior and missing money. There's no need to get all paranoid and start wearing a tinfoil hat–just be aware of the problem and the signs (missing money, unexplained charges, inconsistent record keeping, etc.). If you see anything that looks suspicious, don't be afraid to act!
Staying vigilant on fraud requires a lot of teamwork. With these tips and the help of everyone in your organization, we know you'll be fraud-free.
Kyle Massa is the content associate manager at TeamSnap. Outside of work, you can find him writing, reading and playing guitar for his cats.
---
National data actively tracking the safe return of youth sports activities
See the map
Share This :