The Ultimate Checklist: What to Bring When Running a Sports Tournament
Share This :
Running a sports tournament for your youth sports organization has numerous benefits.  Tournaments help diversify your programs, bring in additional revenue, and are often the highlights of youth athletes' seasons. But these events take great preparation and organization ahead of the event, especially on tournament day.
Wake up, it's day one of the tournament. How can you ensure you'll have everything you need for the big day? With this ultimate checklist, of course! Here's exactly what you'll need to bring when running the administrative duties of a sports tournament. 
What to Bring When Running a Sports Tournament 
#1 Technology for Your Sports Tournament Management Software
Laptop/Computer to run your sports tournament management software 

Mobile Phone

Reliable internet connection 
Should be connected to your tournament management software

Digital forms, FAQs, etc. 

Other laptops to support last-minute registrations 
#3 Tournament Documentation and Paperwork
Rulebook for the tournament

Individual team rosters and schedules

Player and staff waivers

State sheets, scoring books, etc. 

Contact information for teams and officials
#4 Safety Equipment: Including First Aid 
First aid kit

Ice, bandages, etc. 

Display signs for emergency help: fire extinguishers, etc. 

Cones, boundary markers

Any protective gear and equipment

Safety nets and barriers (if applicable)
Equipment specific to your sport (bats, balls, helmets, pucks, etc.)

Goals, hoops, bases, nets, field lines

Scoreboards and timing clocks

Sponsor materials (boards, flyers, signs, etc.)

Backup equipment in case of damage
#6 Communication Tools
Microphone or public address (PA) system

Radios and other communication devices for officials/volunteers

Phone/Laptop charging stations

Other signage for announcements/rules
#7 Tournament Merchandise + Souvenirs 
League/Organization/Tournament t-shirts, hats, sweatshirts, other merchandise for sale

Display materials for merchandise booths
#8 Food!
People will need to eat! 

This is a great way to continue funding your tournament as well 
#9 Media Setup 
Cameras and other technology for streaming/highlights

scorekeeping software

Social media for live updates

Charging cables, power strips, tables, etc. 
#10 Prizes for the Winners!
Get your winners that trophy they've always wanted!
Tournaments on TeamSnap for Business
TeamSnap for Business is the right set of integrated tools for your youth sports organizations. Our central hub accomplishes all of the above tasks, including some additional and valuable capabilities: 
Website Builder

Tournaments

Sponsorships

…and more! 
Next Steps
Ready to learn more about TeamSnap for Business, an advanced suite of integrated tools that will help you simplify growth for your youth sports business? Sign up for a personalized 1:1 demo today.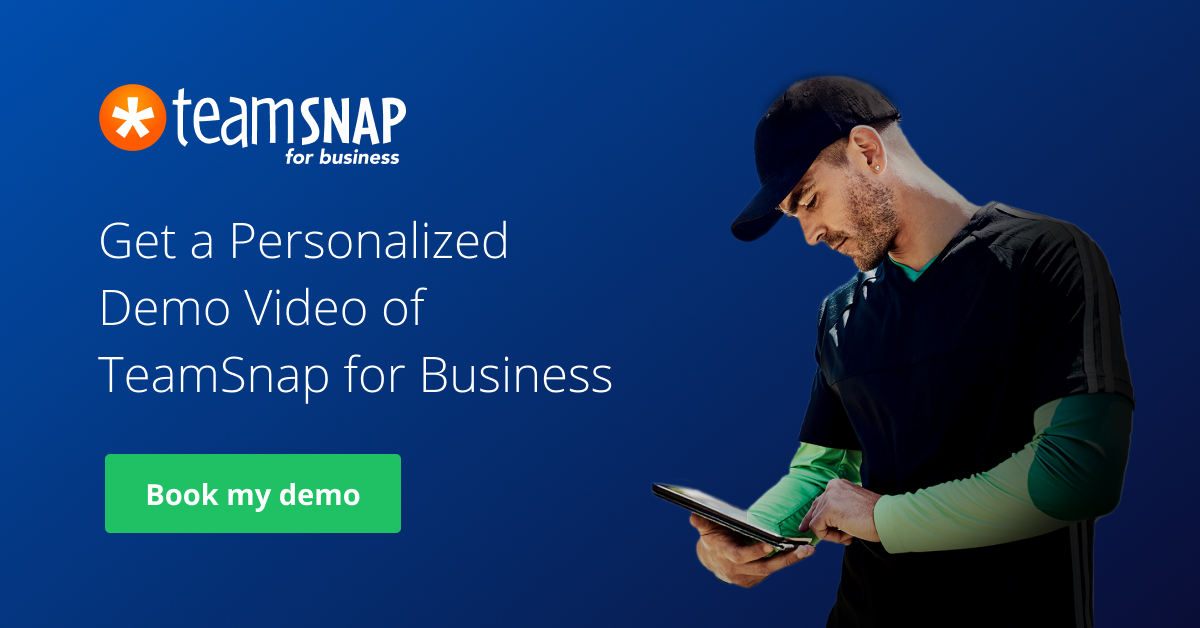 ---
National data actively tracking the safe return of youth sports activities
See the map
Share This :