Best Youth Sports Website Tips: Easy Ways to Improve Sports Websites
Share This :
Is your youth sports organization looking to update an outdated website or build one from scratch? How exactly do we build the best and improve youth sports websites? In order to help you build a website that shines above the rest, TeamSnap has a number of useful tips and tricks. 
In the second of our three-part series on the Best Youth Sports Website Tips, we'll discuss some easy ways to improve your current sports website. This includes three strategies to accelerate website growth, a brief look at website Calls to Action (CTAs), and a sneak preview of the best youth sports website templates. 
Easy Ways to Improve Sports Websites
Administrators and coaches use different tools to educate, promote, and complete key functions necessary for a successful season.
An improved website can help your sports organizations answer questions. It can also be used as a tool, and serve as a central location. An organization's website typically acts as a first impression for new members and their families. One way to think about a website is the home base for organizations to connect with their members, fans, and community. 
And that's why we want to follow some best practices for website management. Many of us think of our youth sports organization as a business, and you can approach website management with that same point of view. 
Here are three tips to improve your youth sports website heading into next season and beyond. 
---

---
How Can I Improve My Sports Website?
#1 Quality content
Updating your website on a regular basis is the easiest way to ensure your content delivers a quality product for families, coaches, volunteers, and prospects. There's nothing worse than logging onto a sports website with registration information from three years prior. 
Updating content is certainly a to-do item on your list. Try giving yourself a regular cadence to update content and a cadence that works in your schedule: weekly, monthly, or quarterly. 
Another quick way to check the quality of your content is by polling the users. See what information is most valuable to those families, coaches, volunteers, and prospects. Is it updated registration information? Sponsorship activation? Staff bios?
You can also check the stats on your website to see which pages are most important. Do you see the most amount of viewers/sessions and time on page for your main registration info page? That's a surefire sign to keep this page updated frequently! 
#2 Check on your mobile experience 
Think about your day-to-day. How often are you visiting web pages from your phone? Especially when you're on the go. 
Most of our website audience is on the go. Between school, after-school activities, work, and whatever else life throws our way – life is busy! Your audience will spend a decent chunk of time visiting your website on their phones. 
Try testing the website's functionality on various devices to guarantee a seamless experience for all users.
#3 Give your website a user-friendly design and navigation experience 
Similarly to quality content, this tip is all about our users. Ensure that your youth sports website is easy to navigate. This can be accomplished through professional website templates but consider easily navigable menus, sections, and labels. Use high-quality images, a connected color scheme, and clear headings to create the best experience for users.
Website Call to Action Youth Sports 
Many youth sports organizers pay close attention to the user intent on their website. Finding the right call to action (CTA) is an essential way to prompt your visitors to engage and interact with your website. Below is a list of three compelling CTAs for your website. 
Register for Next Season:
Arguably the most important function of your website, encourage new players to sign up for an upcoming season or program with this CTA. 
Get Involved – Volunteer:
Volunteers are the backbone of our youth sports organizations. CTAs can encourage parent/family/supporter involvement. 
Support the Team – Donations + Fundraising:
Many youth sports organizations rely on donations, fundraising, and sponsorship. It's smart to include a CTA to prompt community support in the form of donations or fundraising. Include how these funds will be used to benefit the youth athletes.
Best Youth Sports Website Templates
One of the easiest ways to build a website that shines above the rest is the use of professionally designed templates. Let's leave the hard work up to the experts! 
TeamSnap Website Builder is a tool to help you easily make beautiful, integrated websites. Our Website Builder includes an easy editing system with 100+ templates, mobile responsiveness, drag and drop editing tools, and is integrated directly with your other TeamSnap features. 
Next Steps: TeamSnap for Business 
Still unsure if your youth sports organization needs a website? Check out our guide on the 9 most important reasons to build a shining website. Already made the decision and are looking for help building the website? Check out our Complete Guide To Build a Shining Website For Your Sports Organization. 
Sign up for a personalized 1:1 demo today to learn more about TeamSnap for Business, an advanced suite of integrated tools that will help you simplify growth for your youth sports business.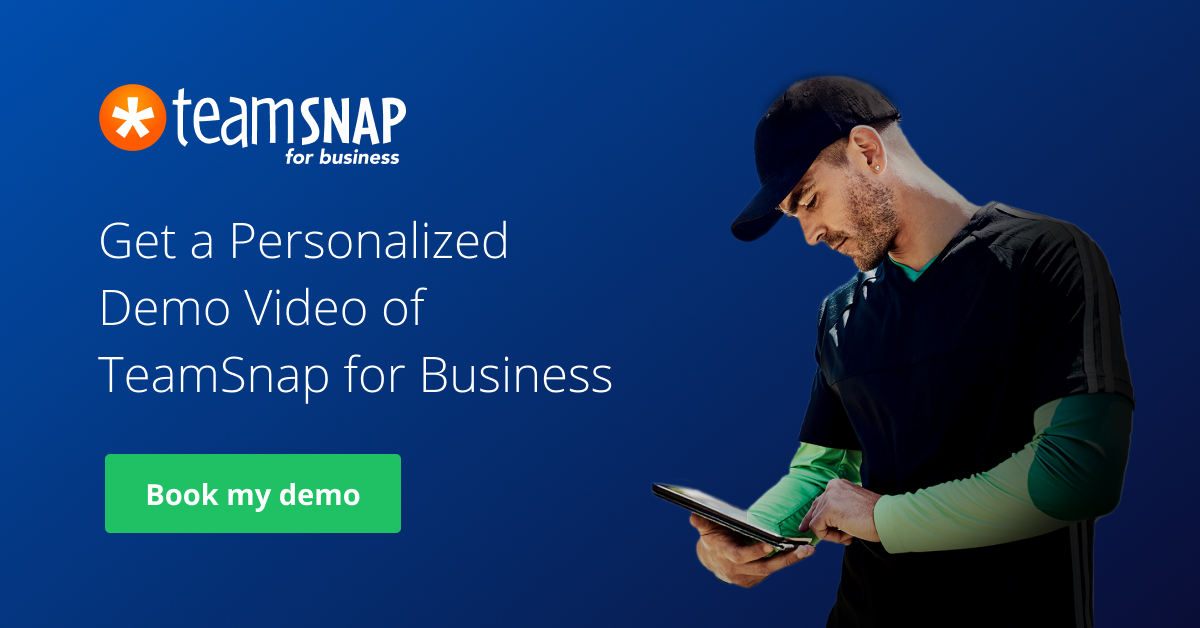 ---
National data actively tracking the safe return of youth sports activities
See the map
Share This :