One Coach's Take on 'Win at All Costs' Parents and Teams
Share This :
Here's a question that Koach Karl of the FUNdamental Soccer Book Series and TeamSnap Blog contributor received, and his response:
Question: The culture of all American sports is to win, and this happens at a young age. I like to believe I develop my players and am successful in that I both win and lose, but we do this as a team; everyone is involved and everyone plays at least half a game. The trouble I am running into is I have lost a few of my top players to teams that have a win-at-all-costs attitude. The girls are only 11 years old. I hate to lose these players. I do not want to alter my philosophy and wondered what I could do to stop this? Are there any articles from leading experts I could share with my parents about being too competitive too young? Any help would be appreciated.
 FUNdamental Response: Hopefully, you will not allow these few misguided parents to alter your philosophy of coaching.
Empathic youth coaches are aware of their responsibility to create a learning environment and motivate players to develop a long-term attitude to becoming skillful. They know it takes patience and time to become a successful player. They will tell you that being part of a winning team at an early age does not guarantee success in later years.
Hopefully, your intentions to keep your top players will not be misunderstood. Empathic youth coaches are aware of their responsibility to prepare each player to be able to play at the next level. They realize that the team's win/loss record does not reflect on individual players' technical or tactical development. They will encourage advanced players to move to their playing level but at the appropriate time. They will tell you that technically skilled players will have the confidence to blend into any future teams.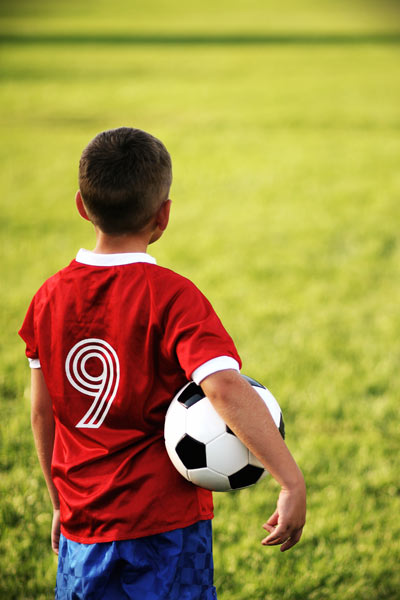 It is evident that you realize that the decision to leave your team did not come from the players. At this age, even if they deny it, the parents make these final decisions and often they make poor decisions that may not be their fault. Many times they are sold "a bill of goods" by selfish, egotistical, aggressive coaches who seek top players to keep their reputation intact. These individuals, in many cases, are deficient in helping developing players and depend on recruiting athletic children to win ball games for them. Local rules/regulations should be formulated to prevent these coaches from being able to recruit/transfer players during the season.
Of course, there are parents who believe that short-term solutions will result in long-term success. These parents may not be aware that life lessons are learned when participating in team activities, like soccer. They may not realize that their actions affect more than just their child or they may not care about how their actions affect others. In any case, they need to understand that the action of joining a winning team at mid-season is teaching their child how to become selfish.
Selfish individuals in many cases ignore reality. A reality in sports is that there are no guarantees that a team will win any particular game, let alone games during a whole season.   The reality is that illness, injuries, bad bounces, mistakes, etc. can, have and will affect the outcome games. The reality is that there is no coach in the history of any team sport who has not had a string of losing games or a losing seasons and that includes such greats as John Wooden, Don Shula, Bill Walsh and Coach K.
These selfish parents who care only about their child and are obsessed with winning will only make their child as dysfunctional as they are. Why put time and effort into working with individuals who are not willing to work with you? You may want to consider it a blessing, like I did this past season, that these parents are no longer corroding your team environment. Once these misguided-ones left, I was utterly amazed at the exciting progress the team made because I was no longer distracted.
And please don't allow these people to convince you that "Sports should mold children for adult life." Adult life will take care of itself. Can't we allow our children to have at least one childhood? Just giving our children a few precious years to play, laugh and have some innocent fun? Successful parenting involves teaching a child about the pressures of life. Youth sports can provide a good practice ground.
The problem is parenting, in many cases, has become an ego trip. People now brag blatantly about how they are better parents than others. Their children become prizes on the mantel.  And when things do not go perfectly, as they never do with kids, then it's off to where the grass is greener. Many have gone before them, and few are willing to admit that it is still grass and sometimes not as green as they thought it would be.
In a better world:
We would have

youth coaches

who develop the players they are given and are successful in both winning and losing but do it as a team, where everyone is involved and everyone gets to play at least half a game.
We would have

youth coaches

who develop their players and are successful in both winning and losing but do it as a team, without having to recruit/poach top players from other teams.
We would have

parents

who were interested in having their child develop on a team that experienced both winning and losing but who did it as a team.
We would have

parents

seek and apply advice from experts in child development.
Koach Karl (Karl Dewazien) was the state director of coaching for the California Youth Soccer Association from 1979-2012, is the author of the internationally published "FUNdamental SOCCER" books series and is producer of the highly acclaimed "9-Step Practice Routine" DVDs. You can contact him at [email protected].

---
National data actively tracking the safe return of youth sports activities
See the map
Share This :