TeamSnap Helps Track Team Overcome Communication Hurdles
Share This :
The Heat Track Club has one motto: "Changing our world, one athlete at a time."  This statement is exemplified in the coaches' and athletes' passion for excellence.
Starting out with a small group of very young kids, the team has since grown to 50 to 60 athletes spanning ages 5 to 18. With 350 individual national championships, The Heat Track Club has helped over 200 athletes go to the college of their choice either fully or partially paid for by track. The coaches' dedication to athletic and academic development has led them to produce educated (many of their athletes have graduate degrees), professional athletes and Olympians.
Coach Blane has coached track and field with The Heat Track Club since its inception in 2003. Starting as a parent of two young athletes, he learned from the other coaches and began stepping in to assist more and more, becoming head coach one year later. He's led the Heat as head coach since 2004.
As head coach, Coach Blane recognized the need for a tool that would keep him organized. He chose TeamSnap for its roster capabilities, team communication, email notifications and alerts, and payments.
"TeamSnap is the first step in team organization," Coach Blane says. "It is one location for all pertinent information."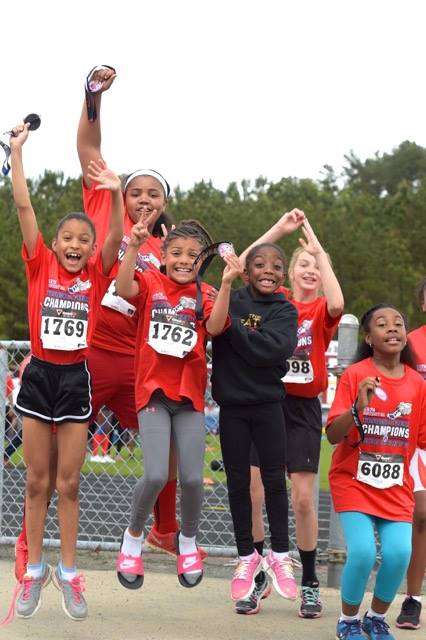 As head coach, Coach Blane needs to be able to reach athletes and their parents quickly. TeamSnap's messaging feature is exactly what he was looking for.
"Communication is important to me," Coach Blane says. "It is easy to use TeamSnap to email all, select athletes or just one athlete with announcements and messages."
Recently, Team Chat came to Coach Blane's aid during an emergency. When a sudden thunderstorm delayed the start of a track meet, Coach Blane didn't have to locate everyone's phone numbers to call them one by one. Instead, he used TeamSnap to quickly send an alert to inform the team simultaneously and instantly.
TeamSnap is the #1 choice for team management and communication, and we couldn't be happier to help the Heat stay on track toward winning races.
Do you need help communicating with your team or group? Log in or sign up to create a team for any sport or activity now!
—
Lisa Hope is a product marketing manager with TeamSnap and a marketing professor at the University of Florida.
---
National data actively tracking the safe return of youth sports activities
See the map
Share This :