TeamSnappers Talk: Ken McDonald
Share This :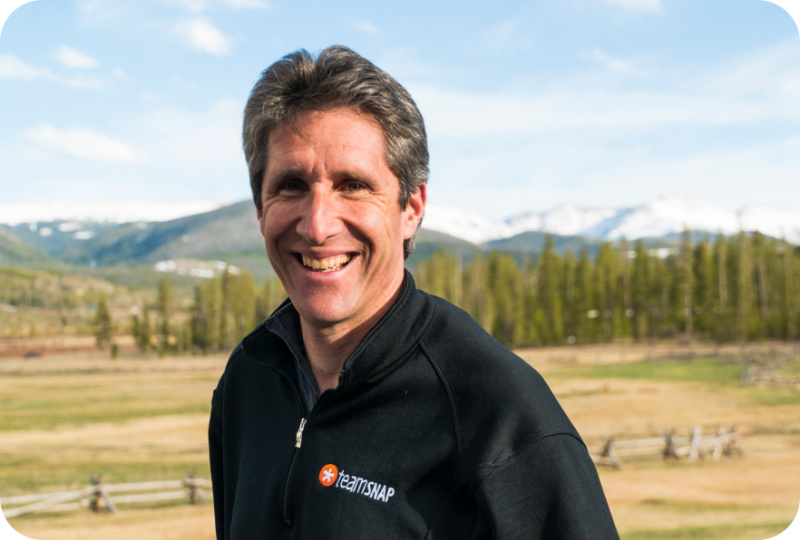 Ask any TeamSnapper what they love about their work and you'll hear a common answer: "The people." And since we spend a massive amount of time connecting with our colleagues, we thought we'd introduce them through our #TeamSnappersTalk series. Here, we connect with Chief Growth Officer, Ken McDonald.
What made you want to join TeamSnap?
For me it was two-fold. First, I was a basketball coach and could really relate to the pain points TeamSnap was solving. Second, I knew Dave, our CEO, and respected his approach to business.
Tell me about your best day at TeamSnap.
I recently was at a soccer trade show and we had customer after customer come up and tell us how much they appreciated the product. It is rare to work at a company where customers have so much praise for what you are doing.
What are you looking for in a team member joining the team?
There are two things that I look for above anything else. First, I look for people who are very adaptable. We talk a lot about taking a test, measure, and learn approach to everything we do. That requires someone who is comfortable taking risks and learning what went well and what didn't.
Second, I look for people who overcome obstacles to achieve great things. Building a new business has a lot of ups and downs, so you need people who have the determination to make it past the setbacks.
What do you love about working at TeamSnap?
I really appreciate how the company puts a lot of trust in you to figure out what needs to be done. That, in turn, means you learn a ton because you are constantly trying new things. So many companies are set in their ways — that certainly isn't TeamSnap.
How has TeamSnap's product helped you personally?
I have been a coach or team manager for the better part of 15 years so I have had a lot of opportunities to use TeamSnap. For example, I am currently the team manager on a competitive soccer team. Just today we had a blizzard and I had to send out alerts about a schedule change.
I also have used the new payments feature a number of times this season, because we collect a lot of money for extra tournaments, futsal, etc. The new payments feature has dramatically cut the time it takes for me to collect money. I no longer have to run around and collect checks from people as they are coming and going from practices or games.
~~~
Do you also love working in sports and thrive in a fast-paced, fun environment? Check out our current openings at https://teamsnap.applytojob.com/apply
Sheila Repeta is TeamSnap's Director of People Experience. When Sheila's not recruiting and helping TeamSnappers, you can find her running on streets, trails, after her children, or off camping and backpacking.
---
National data actively tracking the safe return of youth sports activities
See the map
Share This :