4 Biggest Takeaways From TeamSnap's "See How The Best Run Hockey Clubs Grow" Webinar
Share This :

Here are the four biggest takeaways from TeamSnap's "See How The Best Run Hockey Clubs Grow" webinar. 
While hockey season may be wrapping up soon, it's never too early to start thinking about next year. Especially for league and club administrators. And when it comes to growing your organization, this is a year-round process that requires thoughtful planning. 
TeamSnap recently sat down with Jim Dahline, a technology expert with 10 years of experience in sports tech platforms who is also the Commissioner of U.S. Pond Hockey to run a workshop on this topic. 
In our See How The Best Run Hockey Clubs Grow on TeamSnap for Clubs & Leagues webinar, Dahline covered advice on growth. Everything from managing new programs with registration and invoicing to building a website or communicating with every player, coach, and parent involved. 
Here are the four biggest takeaways from the workshop. 
Hockey Webinar Tip #1: Keep Your Website Updated
Many youth and recreational sports organizations have created websites to house and store all of their information. This could be anything from links to registration forms, schedule displays, donation options, and a great social sharing tool to highlight your team and their accomplishments.
But, some league managers forget to update this resource regularly. That's our first key to unlocking growth for your organization.
---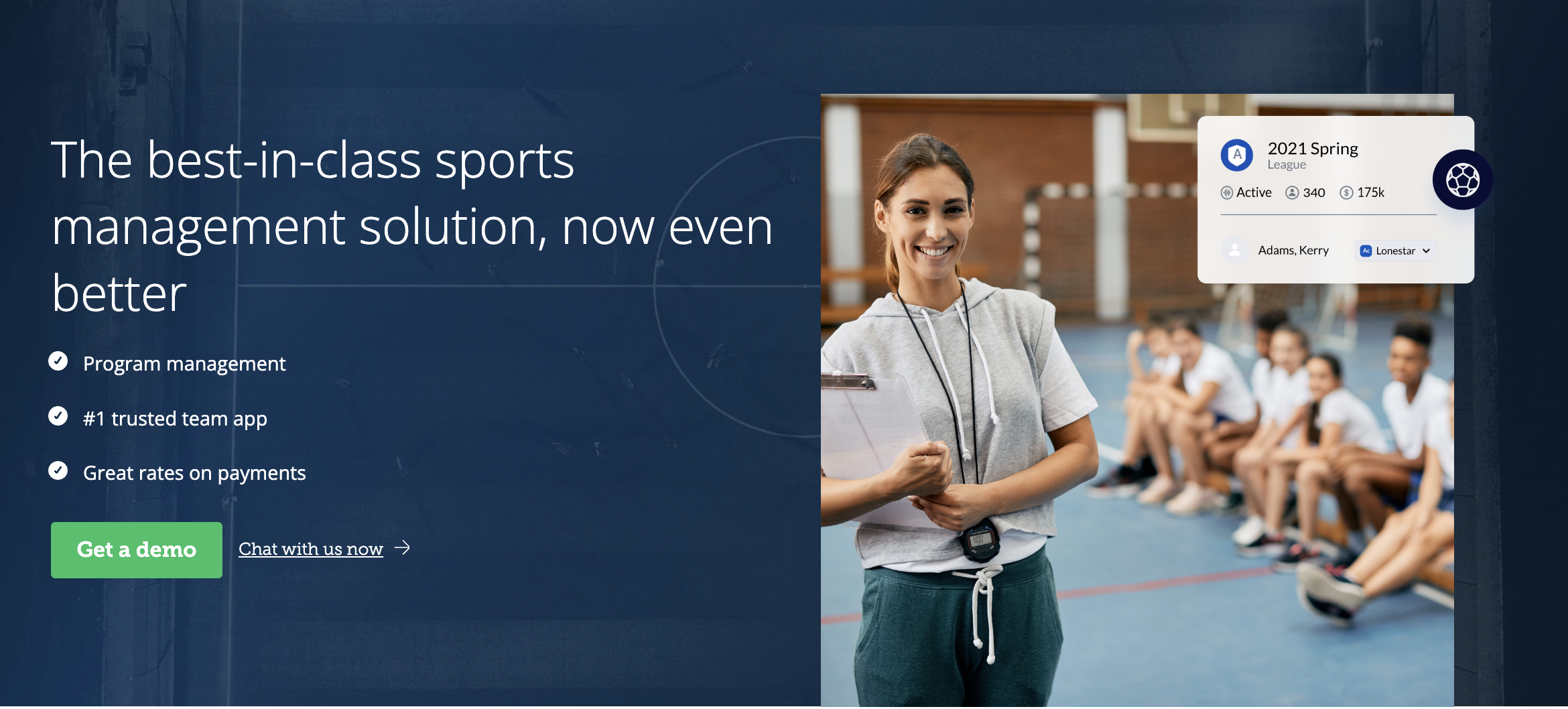 ---
The website can answer so many questions you'll field from parents, coaches, and athletes. When this information is updated regularly, it'll take a big task out of your day-to-day responsibilities. How to sign up for registration? Send them the FAQ link. Curious about upcoming tryout dates? Send them to the calendar link on the website. 
Don't have a website? Not to worry. TeamSnap for Clubs & Leagues offers website building as a feature. Using the easy-to-use and fully customizable WordPress platform, we'll help set up your league or organization with a templated website. From there, the customization goes as far as you'll take it. 
Want to learn more about TeamSnap's website builder? Check it out here! 
#2 Set Up New Programs and Seasons ASAP
In a similar sense to updating your website, Dahline also recommends setting up new programs or seasons as soon as possible heading into a new year. Getting set up early gives league managers ample time to continue promoting a new season and drawing in more registrants, participants, and teams.
Using TeamSnap for Clubs & Leagues, administrators can do this at any time. Even before the end of your current season! 
Instead of a last-minute approach, set up these new seasons thoughtfully. Double check your work, have someone else review it, and make sure the pricing, locations, or any other pertinent information is as up-to-date as possible. 
This is a can't-lose approach to thinking ahead. 
#3 Finalize and Promote Your New Registration 
Ah, registration. This often turns into a big headache for league managers. Fortunately, TeamSnap is here to help.
It's important for sports organizations to finalize their registration process as soon as possible. Taking the time to finalize this process early allows league managers to promote early and often, opening up huge potential for the growth of your league. New players, new families, new teams, and even new divisions.
TeamSnap's registration solution makes this process easy. We bring everything under one roof and give administrators the ability to create, customize, and publish registration forms in as little as a few hours. You get to pick what information to collect, which documents and waivers must be submitted, the programs and fees that can be selected, and the discounts and payment options available to registrants. 
One cool feature of TeamSnap's registration tool is the ability to send out the registration link to each person involved in previous years. You can even give these familiar faces the option to promote the registration link on their own through an easy sharing tool. 
#4 Communicate Every Step of the Way 
Every person involved in a hockey organization has a busy life. It's that love of the game that drives us all to take our valuable time (whether that's work, family, or other community obligations) and spend it on the ice. 
That only adds to the importance of league managers communicating early and often. Dahline encourages league administrators to communicate every step of the way. And using TeamSnap's mass email and communication tools make this easy. 
You can send emails or messages to every person in your league. And using the fully customizable message form and recipient form, we can drill down exactly what to say and exactly which player, coach, parent, or manager will be getting this message. 
Missed the Hockey Webinar? 
We had a great time talking about growing hockey organizations during this live workshop. And, we covered a lot! The above are just a few action items for hockey managers. 
If you missed the hockey webinar, fear not! Below is a full on-demand recording of the workshop. You can also head on over to this link to check it out there.
---
National data actively tracking the safe return of youth sports activities
See the map
Share This :