5 Ways Brands Can Think Outside of the Box For Women and Girls' Sports Sponsorships
Share This :
The sports sponsorship landscape has long favored professional male leagues, relegating women's and girls' athletic endeavors to the shadows. However, in 2022 there has been an astounding shift: Professional women's sports sponsorships grew 20% year over year, according to SponsorUnited.
In this article, we will tackle 5 ways brands can get involved in women and girls' sports sponsorships, in new and creative ways.
Brands are clearly building new strategies around sponsoring women's sports, but want to make sure that these new programs are successful. Here are some tips to engage in women's sports sponsorship that will turn the heads of consumers.
Get Involved In A Bigger Way
U.S. Bank serves as the Official Bank of the Women's National Basketball Association. While they receive awareness and recognition as a traditional sponsor, U.S. Bank is also an official WNBA Changemaker. This program is focused on empowering women leaders and providing financial education opportunities to the league's players. Better yet, the WNBA Changemaker program is part of a larger initiative tied to the Women's Sports Club, a coalition announced at the summit by Sports Innovation Lab co-founder and CEO Angela Ruggieroa. This initiative is all about improving media investment within the female athletic landscape.
U.S. Bank shares inspirational stories of financial confidence from WNBA player, Napheesa Collier and Peloton trainer (also NY Liberty announcer!) Jess Sims.
Brands can take this concept into any type of sponsorship engagement, no just with the pros. A brand involved in community youth sports sponsorships can expand their engagement by hosting workshops or clinics led by professional athletes or coaches in the sport that the youth team plays. This not only helps improve the skills of the young athletes but also associates the brand with skill development, education, and mentorship.
Equalise Ad Spend Across Men's and Women's Sports
Brands are beginning to see that equal ad spend for men's and women's sports isn't only the right thing to do, but a smart marketing strategy.
Canadian Tire announced that 50% of its sponsorship spend will be on women's professional sports by 2026. This is part of its new Women's Sports Initiative (WSI) which will also include a dedicated media fund directed towards increasing the visibility of women's sports across top digital and social platforms. Canadian Tire recognizes the growth opportunity in women's sports, and is just one brand taking a firm stance on leveling the playing field with their advertising dollars.
"Google" it and Repeat!
Last year, Google and The Athletic announced a partnership that would provide the digital publisher with more resources to double its female sports coverage. Technology companies like Google that want to get involved in women's sports a way in by providing support to help platforms covering women's sports gain more visibility.
At the Los Angeles Times, there was more staff covering the FIFA Women's World Cup this summer than at the men's tournament a few months ago.
Don't Count Them Out! Men Care About Women's Sports Too
When Wilson Sporting Goods rolled out men's sizes of the orange-and-white-WNBA basketball and blasted it on social media, the campaign sky-rocketed. "63% of the purchasers were men, which goes to show that there is interest and demand from the male side," said David Picioski, head of Global Marketing Partnerships and Collaborations for Team Sports at Wilson Sporting Goods.
Start At The Grassroots Level: Girls' Sports
Rather than going straight to the pros, e.l.f. Beauty is building up the foundation of women in sports by empowering girls on the field. In partnership with TeamSnap for Brands, the cosmetics brand launched the 'Be Your Best e.l.f. Team Cheer Contest', giving young female athletes the chance to celebrate themselves, their teams, and the connection they have to sports. The team that wins the contest will win $5,000 for their program!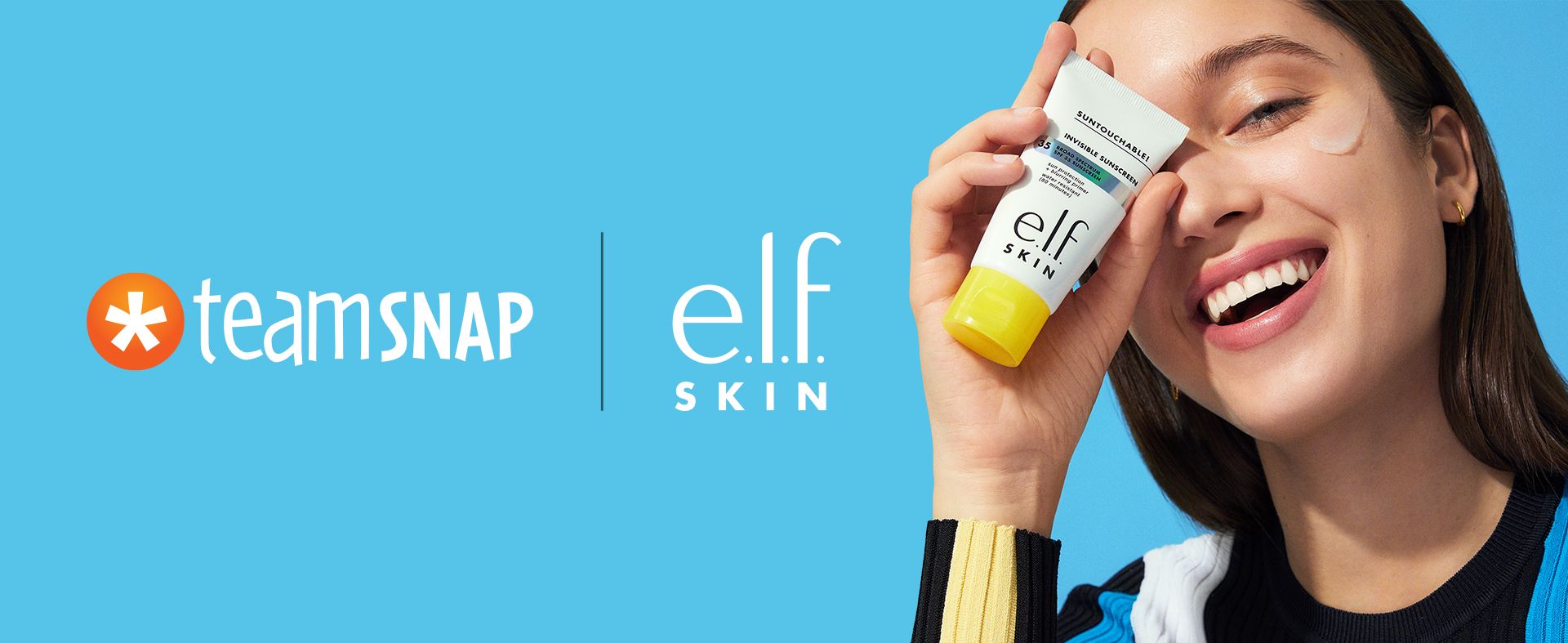 Brands that look at women's sports as appealing to all genders will win. Next year's 2024 Paris Olympics will be the first time in history the Olympics will achieve gender equality, with exactly the same number of male and female athletes.
Next year's games are already creating a historic splash and brands are taking notice. The 2024 Olympic Games have already secured over 1.1 billion dollars in sponsorship agreements, proof that the playing field is leveling.
---
National data actively tracking the safe return of youth sports activities
See the map
Share This :