TeamSnap Mobile Fun Facts
Share This :
It has become abundantly clear to us that many of you prefer to work with TeamSnap on your mobile device.  Let's face it, it is hard to drag your computer down to the field, gym, ice, etc.  Every day we get more people checking out our iPhone/iPad and Android apps and asking us to let them do even more with their phone or tablet.
We have pulled together some fun facts about how our customers are using TeamSnap on their mobile devices as well as some more general mobile trends.  Enjoy.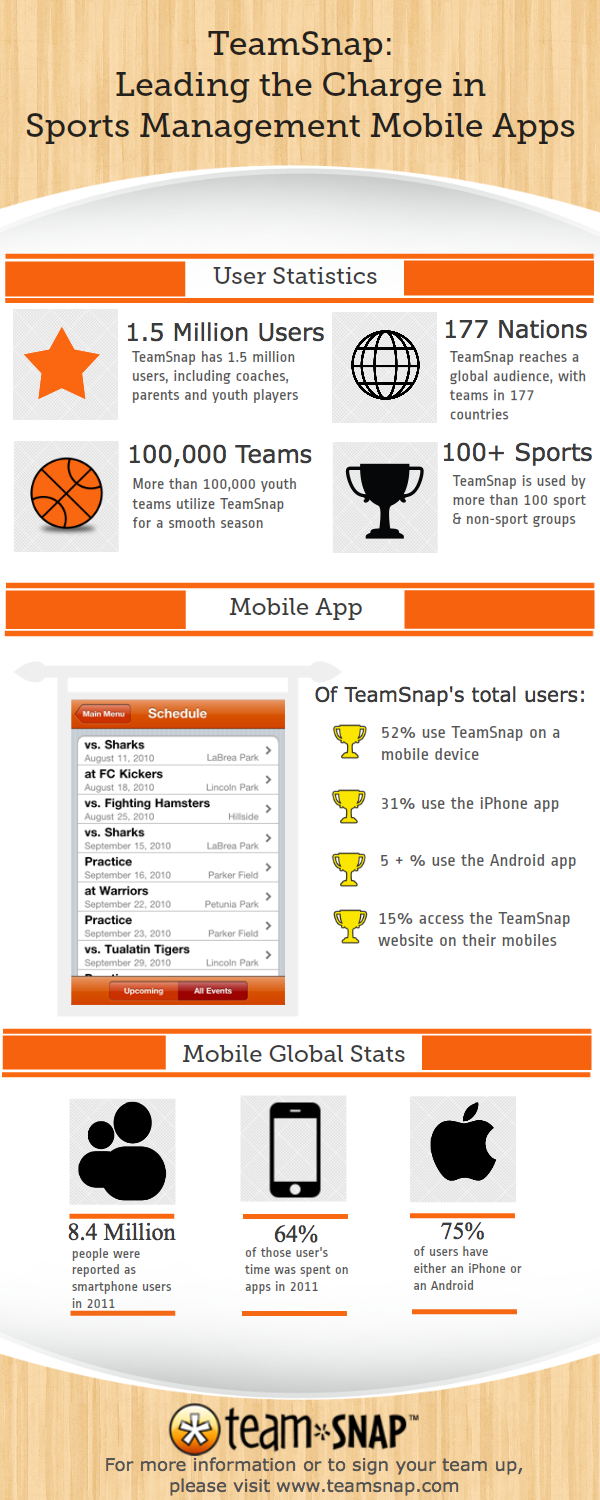 ---
National data actively tracking the safe return of youth sports activities
See the map
Share This :