Jacob Wright Is A TeamSnapper
Share This :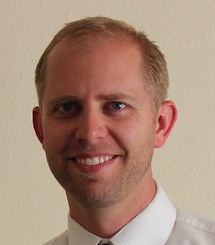 We're excited to welcome our newest TeamSnapper, Jacob Wright! Jacob joins us from just outside TeamSnap Intergalactic HQ in Boulder, CO. Jacob will be working his magic on exciting new Javascript-based projects for the TeamSnap web interface.
Jacob started programming in PHP/MySQL on the side for an ecommerce store that was going to make him a living (until it didn't). He got a job at a local agency to pay his way through the remaining two years of school (in which he still didn't know what he wanted to major in). Finally, he got so busy with his first kid and his new programming obsession that he never went back to school (that was 9 years ago).
Jacob likes NoSQL databases, Node.js, the user interface, HTML5, piña coladas and getting caught in the rain. He started with Flash/Flex because it could provide great experiences without all the browser incompatibilities (at least, fewer of them), but moved completely to the light side of the web once IE6 was no longer supported.
When not working on code (or speaking in parentheticals), Jacob enjoys reading young adult fiction/fantasy (and hopes to one day be an author in that genre), cooking, and spending time with his wife and five kids.
Welcome, Jacob!
---
National data actively tracking the safe return of youth sports activities
See the map
Share This :