Relive Your Favorite Gameday Moments With the TeamSnap Postgame Report!
Share This :
The Postgame Report lets you celebrate the game a little while longer. Review the final score, upload your best photos, relive the banter in chat and see who's on the roster. 
This new feature can be found in your Game Detail screen on your mobile app. We'll also send you a little reminder after your game has ended to relive the excitement. 
Check out the screens below to see how you can use this new TeamSnap feature!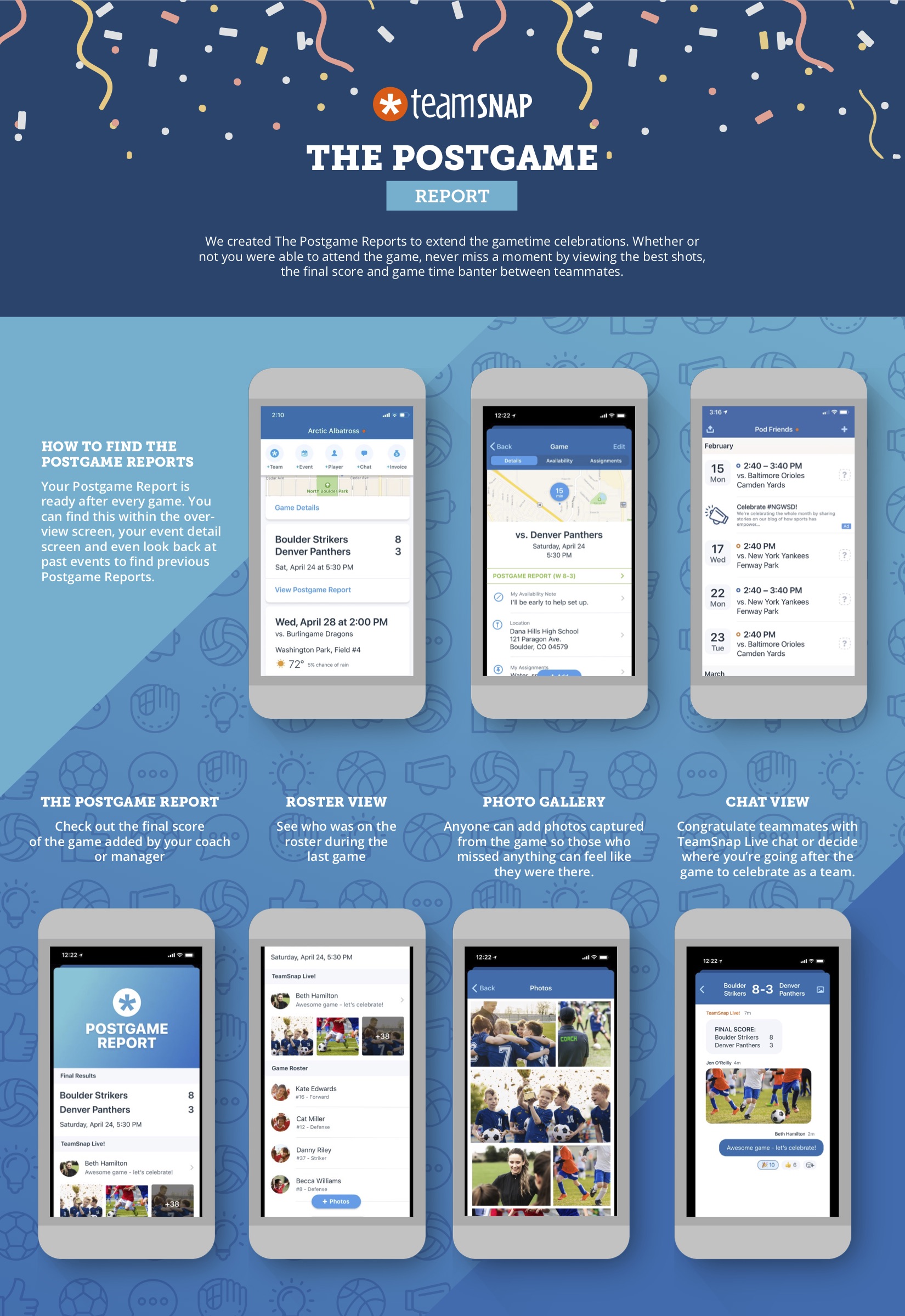 ---
National data actively tracking the safe return of youth sports activities
See the map
Share This :